MEET DR. JUSTIN GRABOUSKI
Dr. Justin Grabouski, Overland Park chiropractor, provides the very best in modern chiropractic care to the Overland Park, Olathe, Leawood, and Johnson County, KS communities. Dr. Grabouski has been in practice since 2010. He treats patients as young as 3 hours old to 93 years old, utilizing a caring and gentle adjustment technique that is safe and effective for patients of all ages.
Dr. Grabouski specializes in corrective chiropractic care, with emphasis on back and neck pain, headaches and migraines, infertility, prenatal and pediatrics, scoliosis, car accident injuries, and more. His passion is helping patients get back to doing the things they love.
Dr. Grabouski received a Doctorate in Chiropractic from Cleveland University - Kansas City, and has completed extensive training in the latest chiropractic techniques to best serve his patients.
"We make a living by what we get, but we make a life by what we give." Read Dr. Grabouski's interview with Cleveland University.
He was named one of American Institute of Chiropractors 10 Best Chiropractors in Kansas, and has been honored six years in a row with the Top 25 Outstanding Doctors in America award for his "outstanding achievement and contribution to the chiropractic profession and community."
He teaches and mentors chiropractic students and doctors on adjusting techniques and patient service, and regularly speaks at national chiropractic seminars and on health podcasts (links in footer).
It is a great honor to serve our community, and we know our dreams would never be possible without our patients. We appreciate your referrals and are truly grateful to care for you and your loved ones.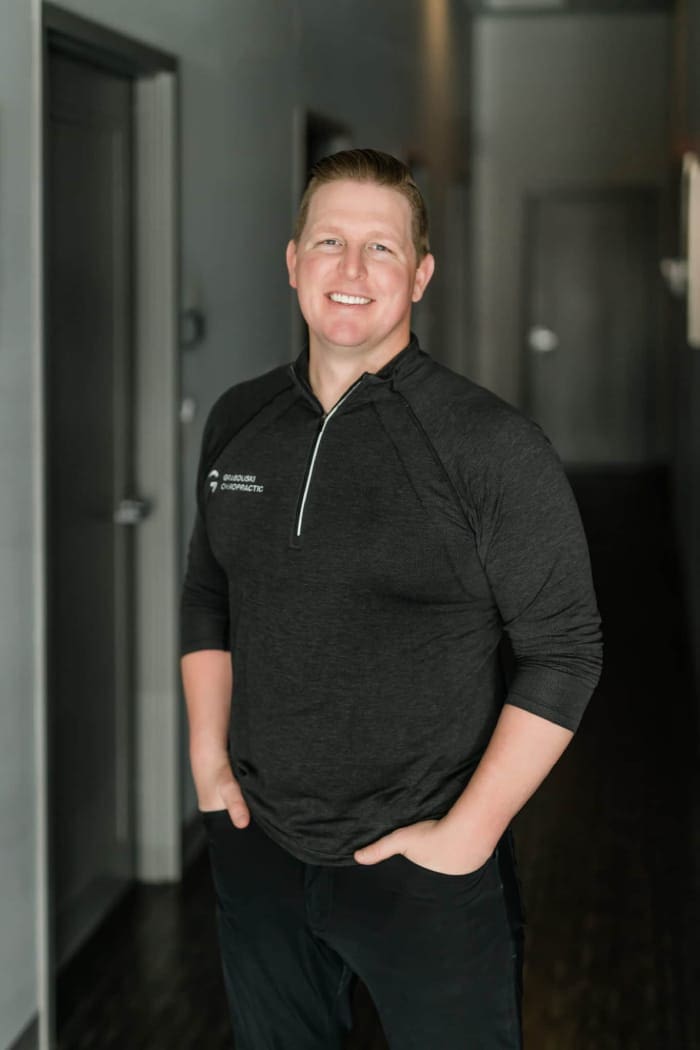 At Grabouski Chiropractic, we have the best staff because they care about our patients and are passionate about your health!
Our Chiropractic Assistants, McKenna & Jordan, make you feel right at home from the moment you walk through our door.
They are committed to providing world-class service and efficient care to ensure your visits to our office are the easiest and best part of your day.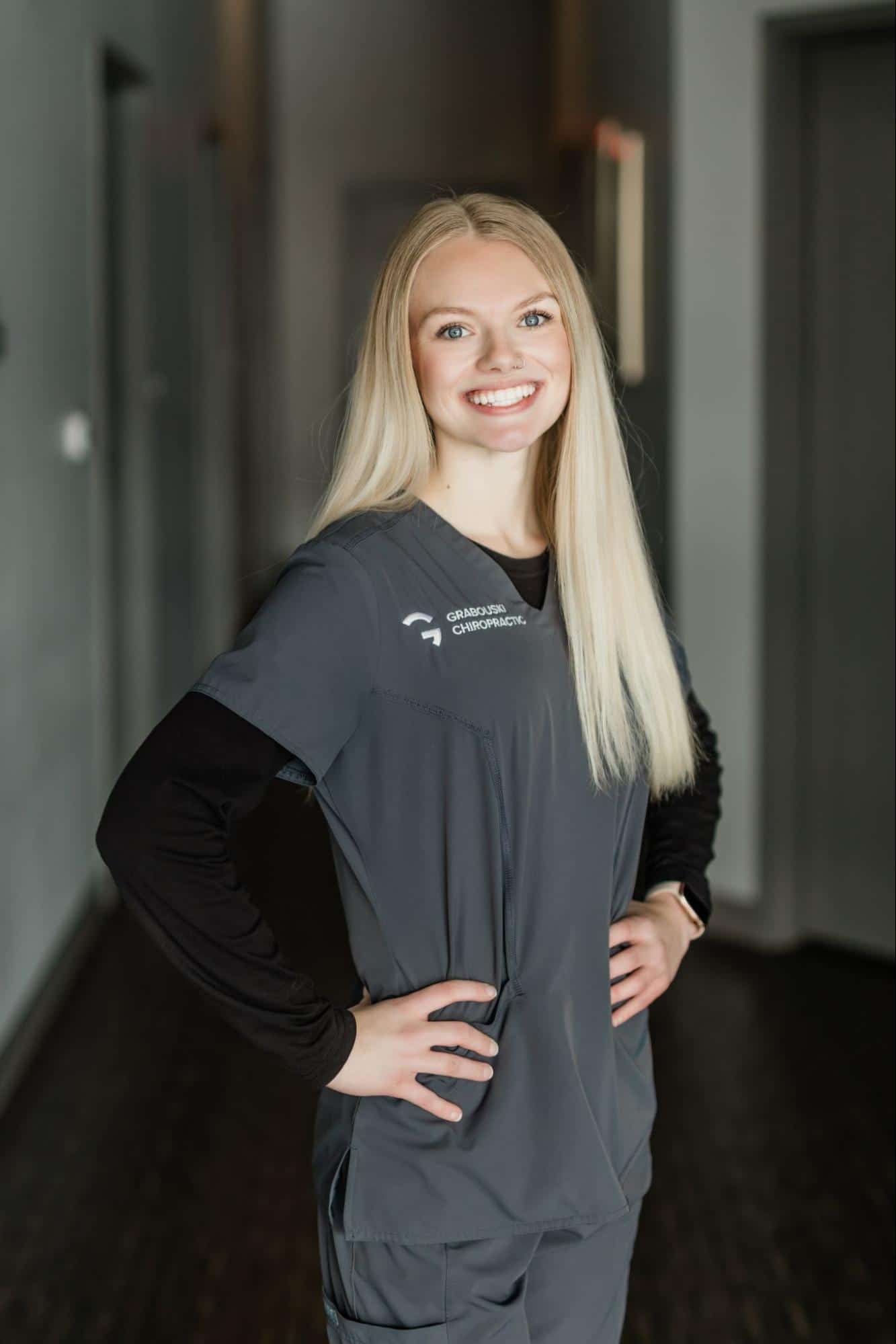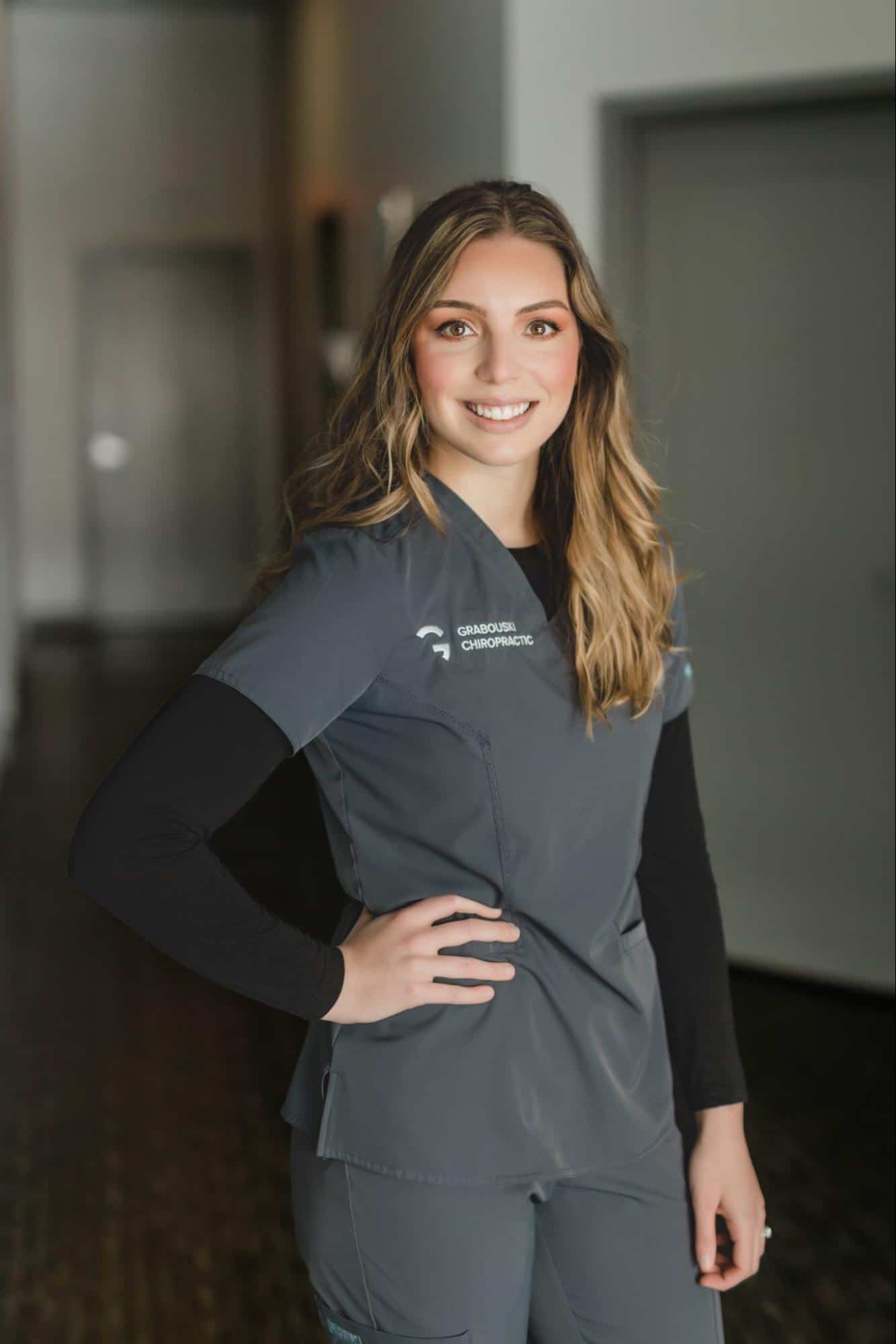 130+ 5 Star Google Reviews
"I am so happy to write a review for Dr. Grabouski and his staff, McKenna and Jordan. The office is space is clean and I am always greeted with a smile and by name. I look forward to going. The really make me feel special - like they want to know me and want to help me. The chiropractic work from Dr. Grabouski has been so helpful. I saw improvements as soon as my second visit. Dr. Grabouski is so kind and always happy to see me. I cannot say enough good things about this office and the work they have done for me. No wonder this office has so many wonderful 5-star reviews! Thank you for all you have done for me."
"I don't even know where to start! Dr. Grabouski and his staff are AMAZING. As soon as you walk in the door, you are greeted by Jordan and McKenna, who are professional and warm. They seem to know every patient by name and stay on top of everything even when the office is full.."
"Justin has a serious gift for adjusting people's bodies. He helped me through my recovery from an injury and aligned my low back to near-perfect after two short months. Not to mention he and his staff are so kind and accommodating — highly recommend!!"