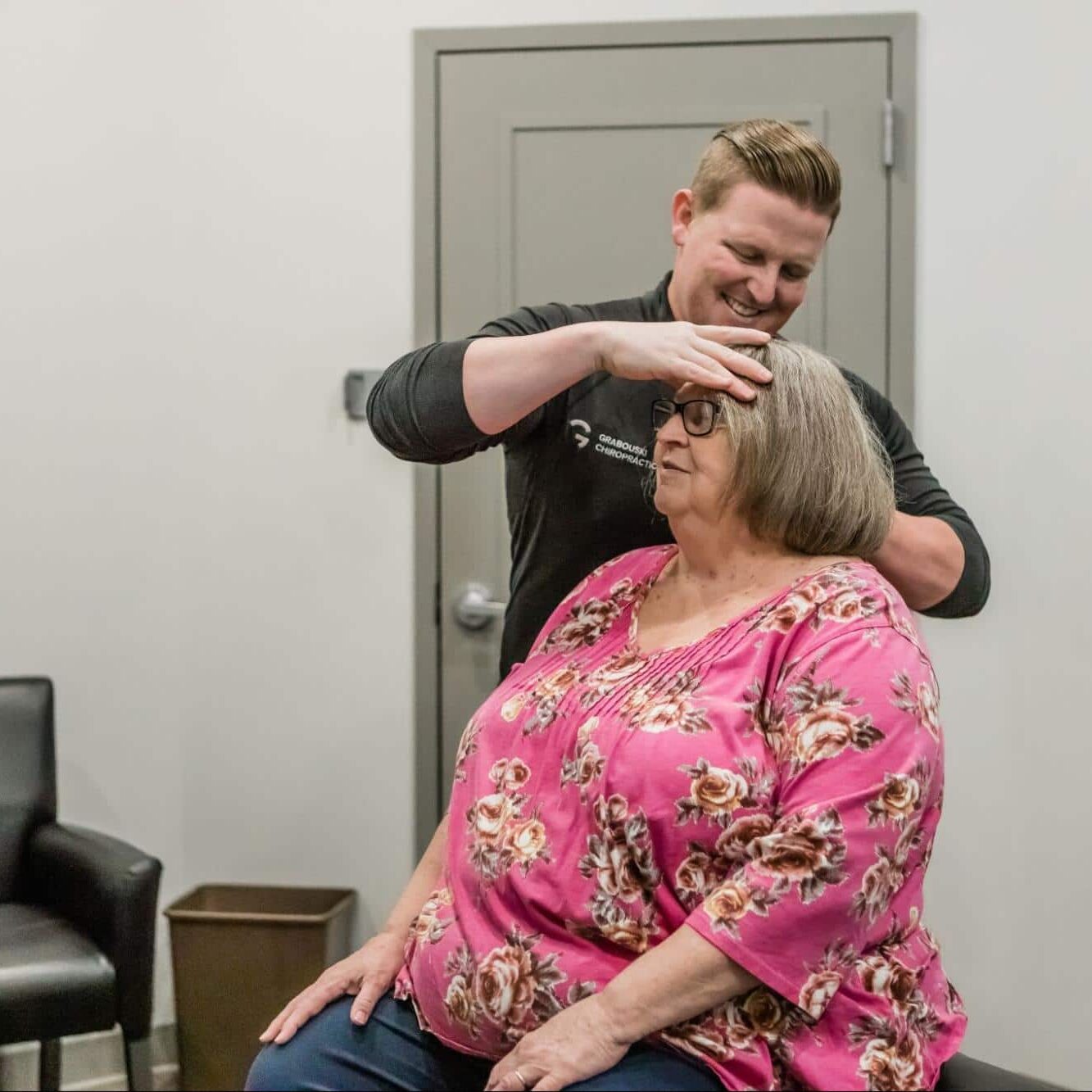 Chiropractor for Headaches
Headaches are one of the most common conditions seen in our Overland Park office. Patients of all ages, including children, teens, adults, and seniors, present with headaches, and may not only experience significant pain, but may also be limited on daily activities. 
Chiropractic treatment can help alleviate pain caused by headaches, and may even completely eliminate many debilitating and common headaches, including but not limited to: 
Chiropractor for Migraines
A migraine is a type of headache that can cause severe throbbing pain or a pulsing sensation, usually on one side of the head. It's often accompanied by chronic neck pain, head and face pain, numbness and tingling, and even vision issues and nausea. Migraines can last for hours to days, and the pain can be so severe that it interferes with your daily activities.
According to the Journal of Occupational Trauma, "headaches are more frequently caused by spinal stress than any other condition." That's why chiropractic care is a great way to manage and relieve pain caused by headaches naturally, because we get to the cause. The origin of the majority of headaches lies in nerve interference or pressure on cranial and spinal nerve roots. 
A gentle chiropractic adjustment reduces misalignments in the spine and eliminates nerve interference and pressure in an effort to reduce inflammation and improve function of both the affected area and the nervous system. This helps improve your nervous system function and spinal health so your body can better manage the pain caused by migraines and headaches.
Dr. Grabouski has over a decade of hands-on experience successfully treating patients suffering from headaches and migraines. If you deal with headaches, it's time to schedule an appointment and get to the root cause.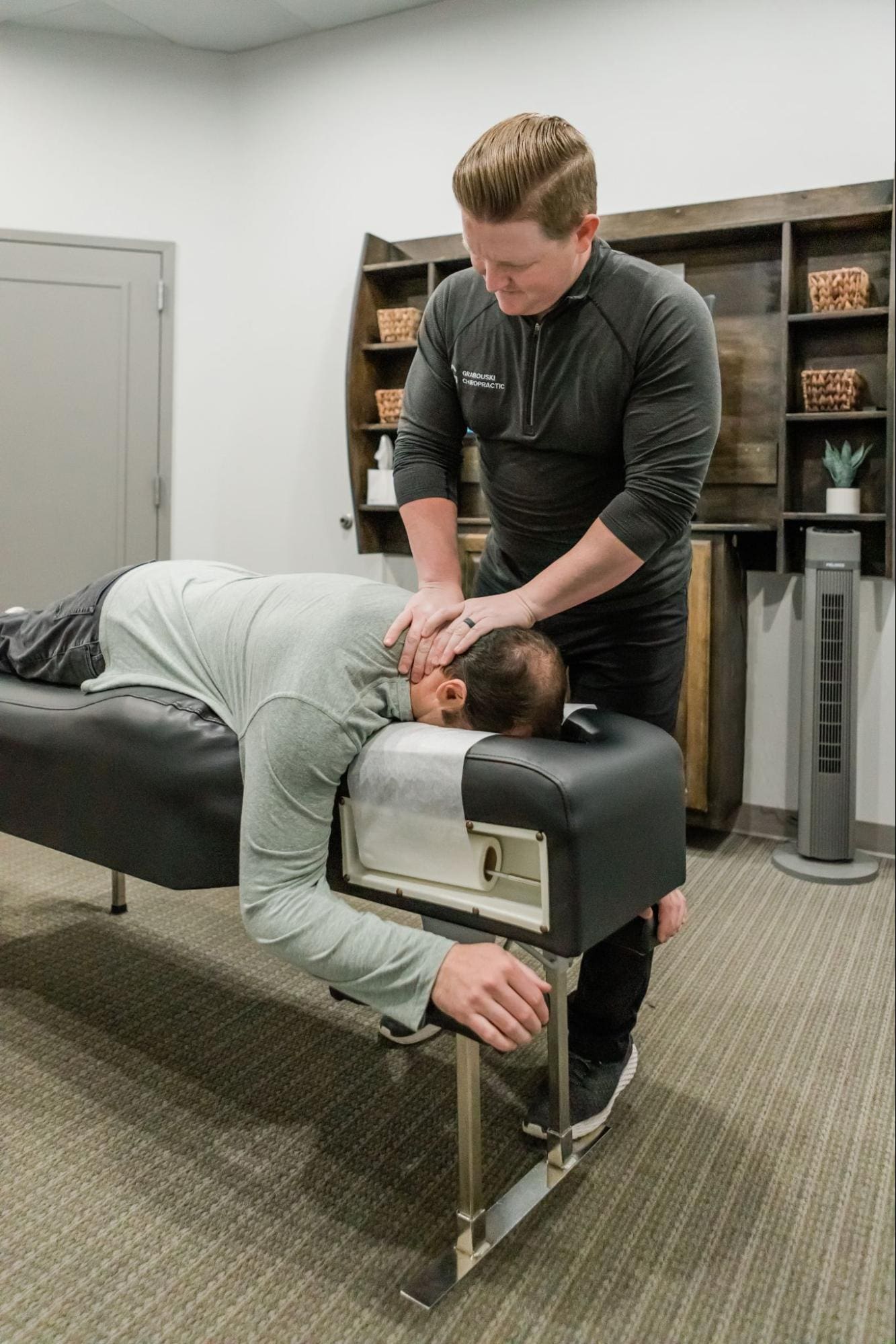 200+ 5 Star Google Reviews
"I am so happy to write a review for Dr. Grabouski and his staff, McKenna and Jordan. The office is space is clean and I am always greeted with a smile and by name. I look forward to going. The really make me feel special - like they want to know me and want to help me. The chiropractic work from Dr. Grabouski has been so helpful. I saw improvements as soon as my second visit. Dr. Grabouski is so kind and always happy to see me. I cannot say enough good things about this office and the work they have done for me. No wonder this office has so many wonderful 5-star reviews! Thank you for all you have done for me."
"I don't even know where to start! Dr. Grabouski and his staff are AMAZING. As soon as you walk in the door, you are greeted by Jordan and McKenna, who are professional and warm. They seem to know every patient by name and stay on top of everything even when the office is full.."
"Justin has a serious gift for adjusting people's bodies. He helped me through my recovery from an injury and aligned my low back to near-perfect after two short months. Not to mention he and his staff are so kind and accommodating — highly recommend!!"