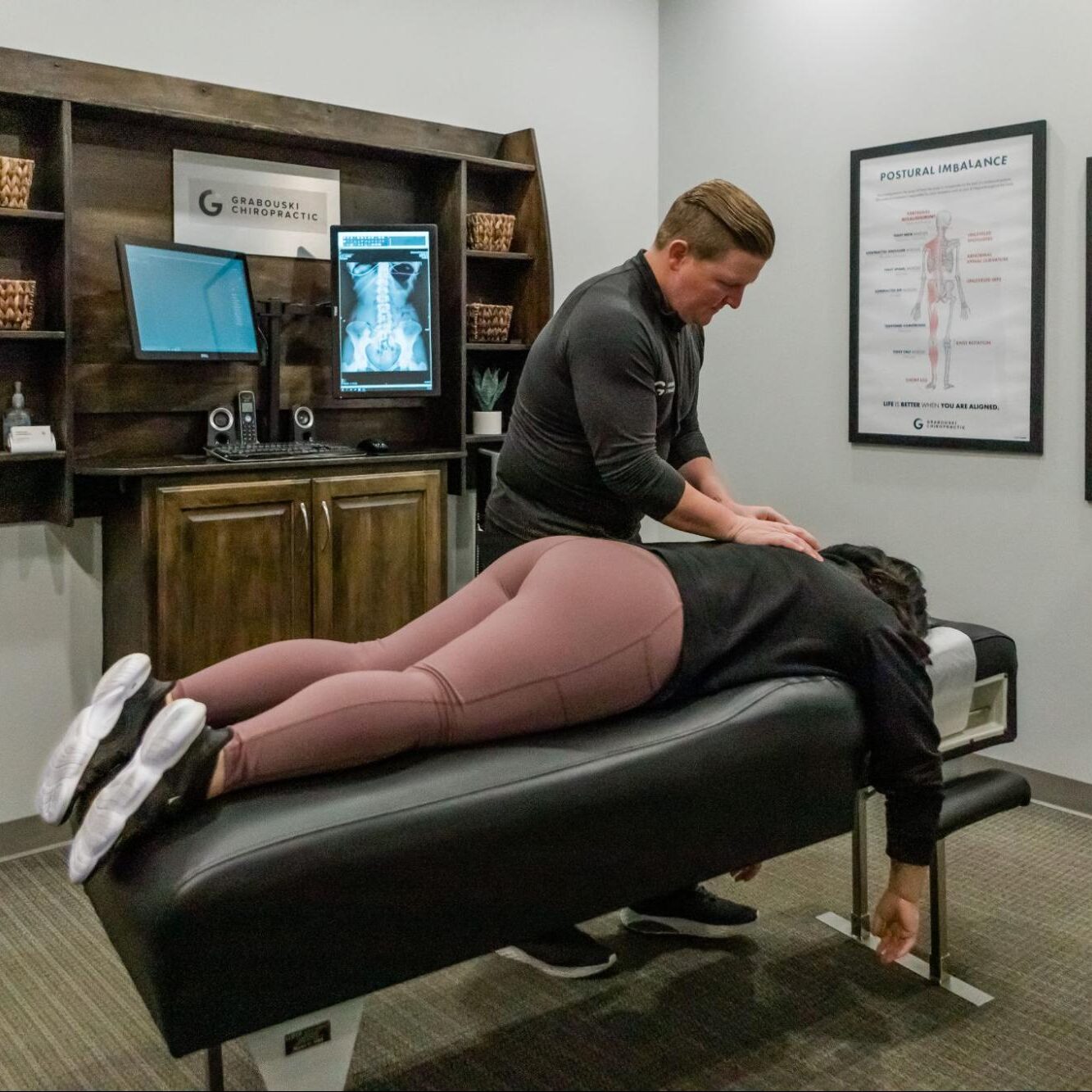 Chiropractor for Scoliosis
We talk a lot about scoliosis in our Overland Park chiropractic office because it is the most common spinal deformity in school-age children. Approximately three million new cases are diagnosed in the United States each year with most being adolescent scoliosis, although we do treat many adults for this condition.
Scoliosis comes in all shapes, sizes, and ages. The earlier it is diagnosed, the better. A healthy spine should have a natural curve that allows for rotation and bending. In cases of scoliosis, the spine curves to the side. In severe cases, scoliosis can cause health complications over time, which is why it's important to diagnose it, halt it, and correct it as soon as possible.
Here are some things to look for:
If you, or anybody you know, starts to notice the initial signs of scoliosis in yourself or your loved ones, it is imperative to take them to a chiropractor to get checked. Many people think the only options for scoliosis are back surgery or lifelong pain and dysfunction. That is simply not true. While there is a time and place for medical intervention, chiropractic provides a conservative first approach. 
Dr. Grabouski specializes in scoliosis-specific adjustments and is well-known in Overland Park and Kansas City for results that halt scoliosis and reduce the chance of life-long pain and issues.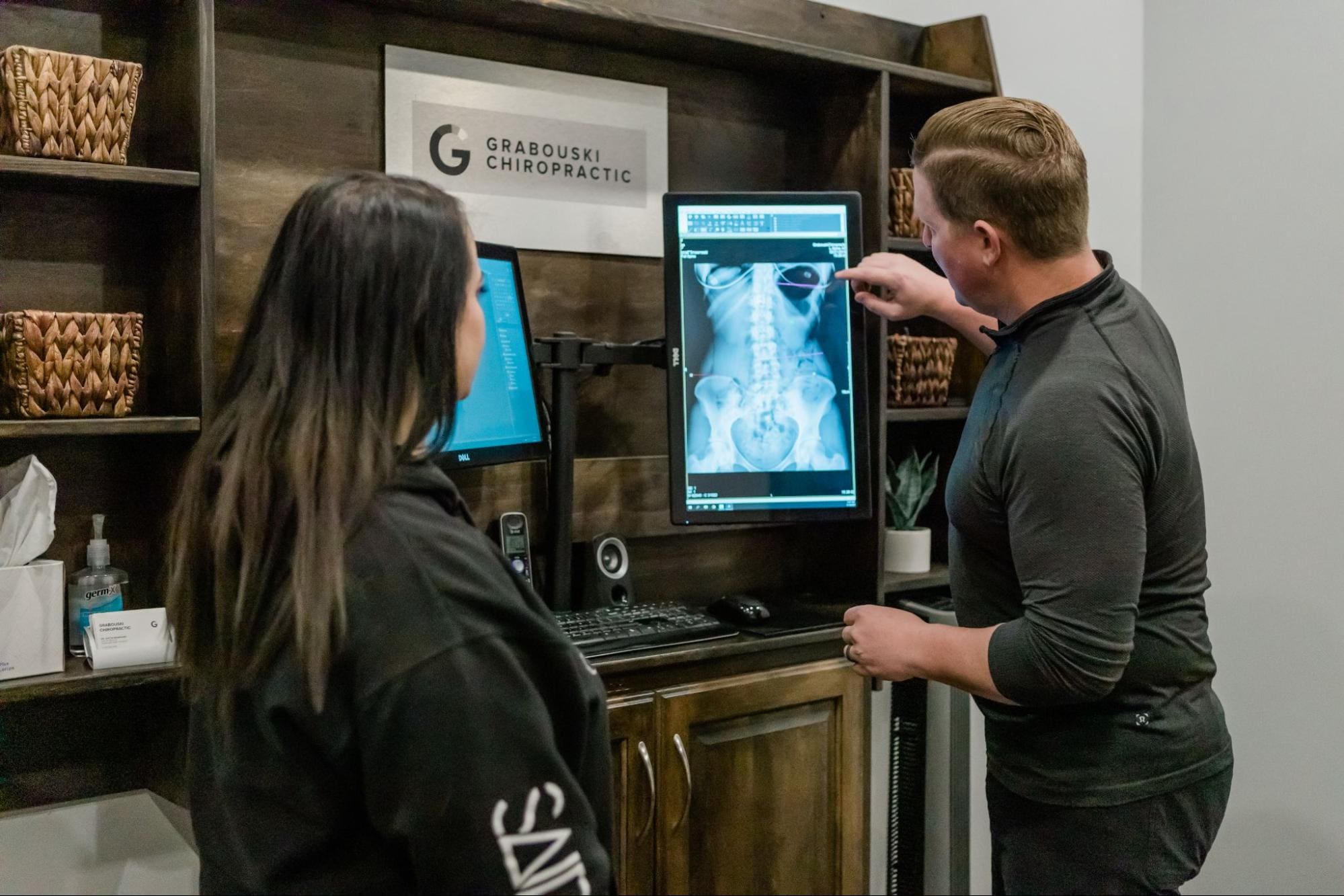 200+ 5 Star Google Reviews
"I am so happy to write a review for Dr. Grabouski and his staff, McKenna and Jordan. The office is space is clean and I am always greeted with a smile and by name. I look forward to going. The really make me feel special - like they want to know me and want to help me. The chiropractic work from Dr. Grabouski has been so helpful. I saw improvements as soon as my second visit. Dr. Grabouski is so kind and always happy to see me. I cannot say enough good things about this office and the work they have done for me. No wonder this office has so many wonderful 5-star reviews! Thank you for all you have done for me."
"I don't even know where to start! Dr. Grabouski and his staff are AMAZING. As soon as you walk in the door, you are greeted by Jordan and McKenna, who are professional and warm. They seem to know every patient by name and stay on top of everything even when the office is full.."
"Justin has a serious gift for adjusting people's bodies. He helped me through my recovery from an injury and aligned my low back to near-perfect after two short months. Not to mention he and his staff are so kind and accommodating — highly recommend!!"