Grabouski Chiropractic provides the highest standard of excellence in chiropractic care in Overland Park.
Dr. Grabouski utilizes a gentle, specific adjustment technique that is effective for patients of all ages. Different from the average chiropractic adjustment, this technique does not involve twisting or "cracking", but rather works with the organic alignment of the body to position your skeletal system using natural force.
The chiropractic adjustment relieves pressure from the nerves around the spinal cord, allowing these nerves to function properly. As long as the body's nervous system is free of pressure and interference, the body can work at its optimal level. 
Dr. Grabouski helps patients naturally recover from sickness, disease, and disability, and get back to doing the things they love most.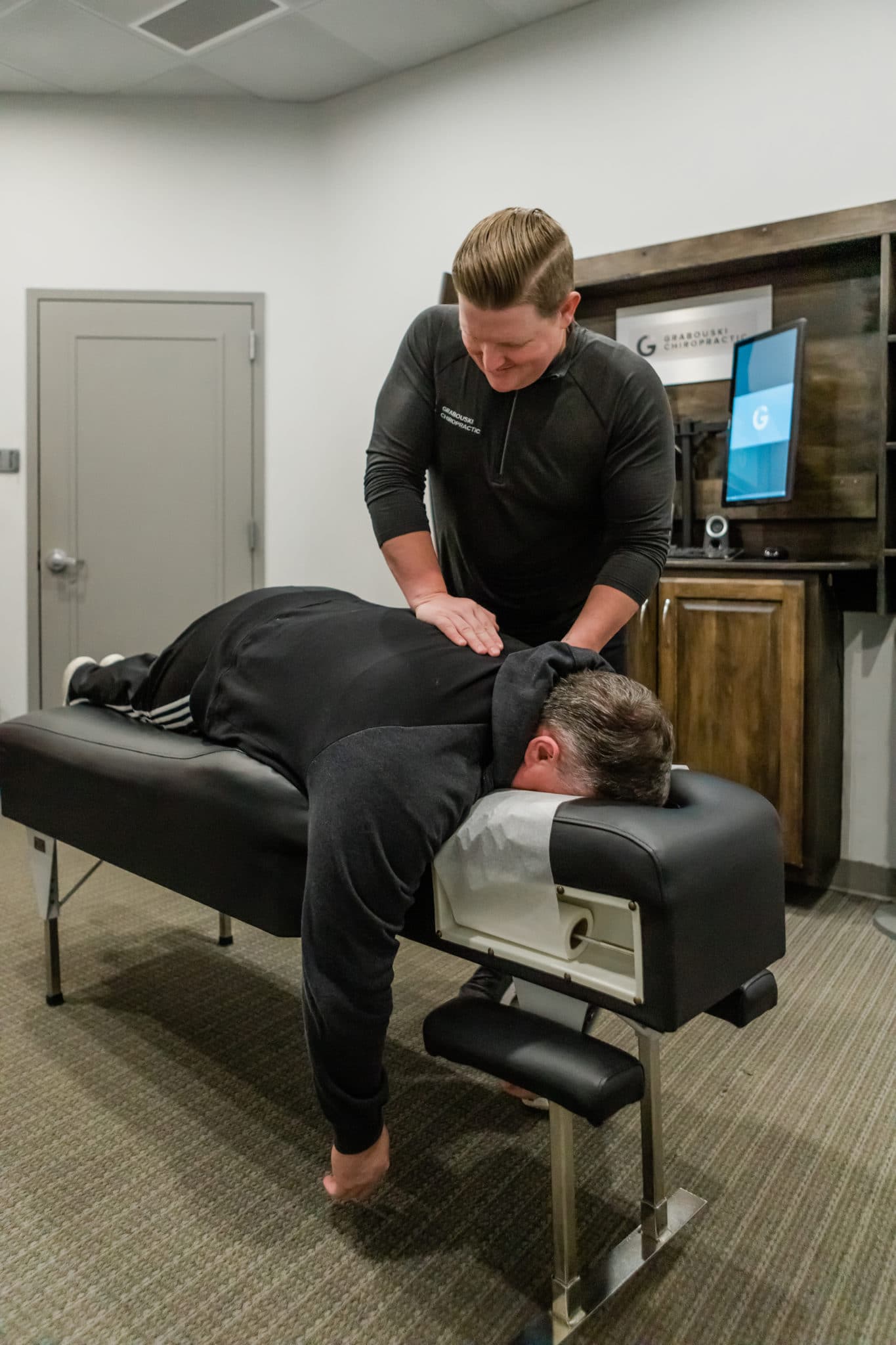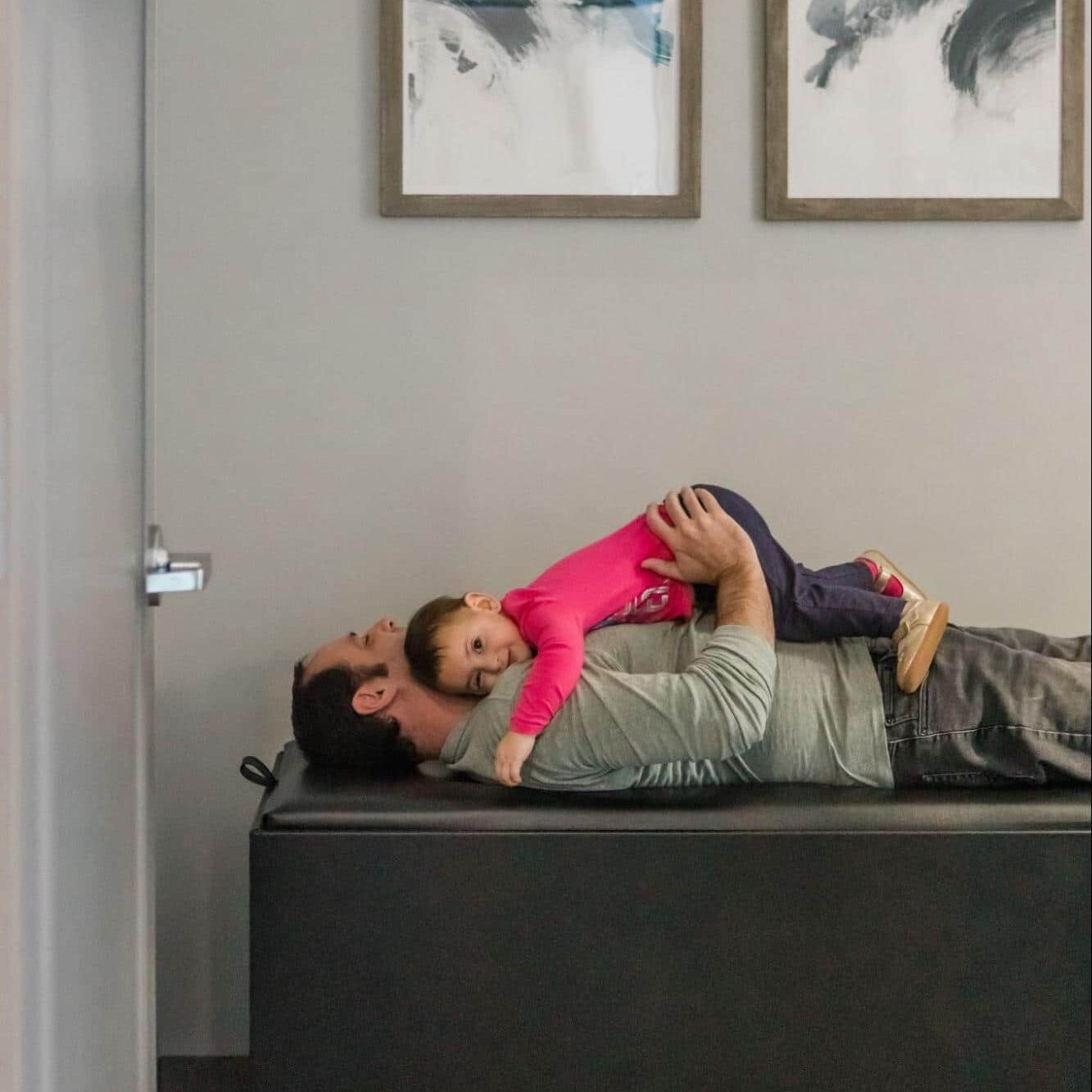 INTERSEGMENTAL TRACTION (IST)
This specific type of traction is used for nearly all of our patients during their visits. Intersegmental traction separates the vertebrae to allow blood flow to the discs, exercises muscles/ligaments, and stimulates important acupuncture points.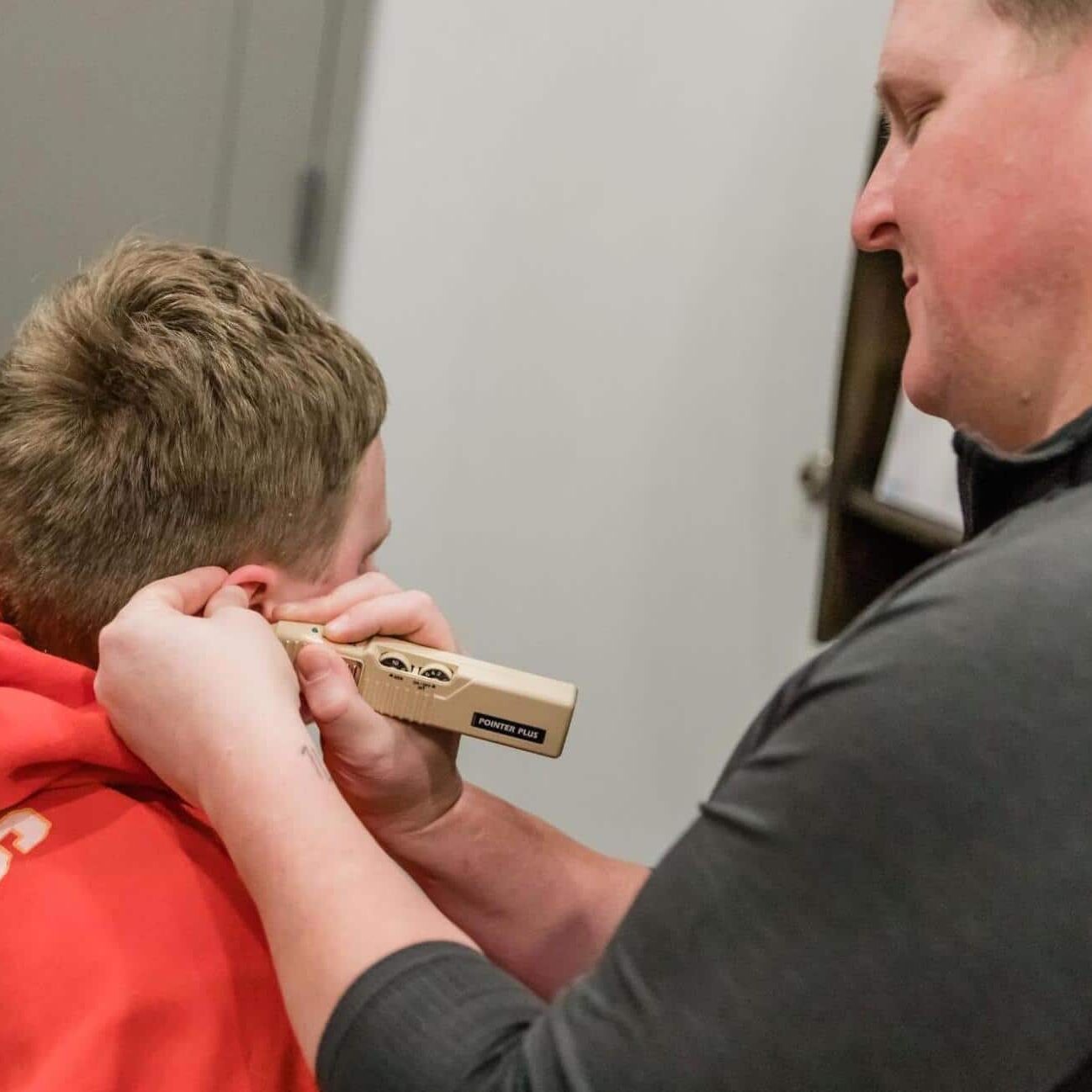 AURICULAR ACUPUNCTURE
Auricular acupuncture is the stimulation of acupuncture points on the external ear surface that correspond to areas or functions of the body. All signals induced by ear acupuncture travel through a specific part of the brain to the corresponding body parts. Dr. Grabouski utilizes non-invasive electro acupuncture, meaning no needles and an adjustable "current" that helps reduce symptoms and speed up the healing process.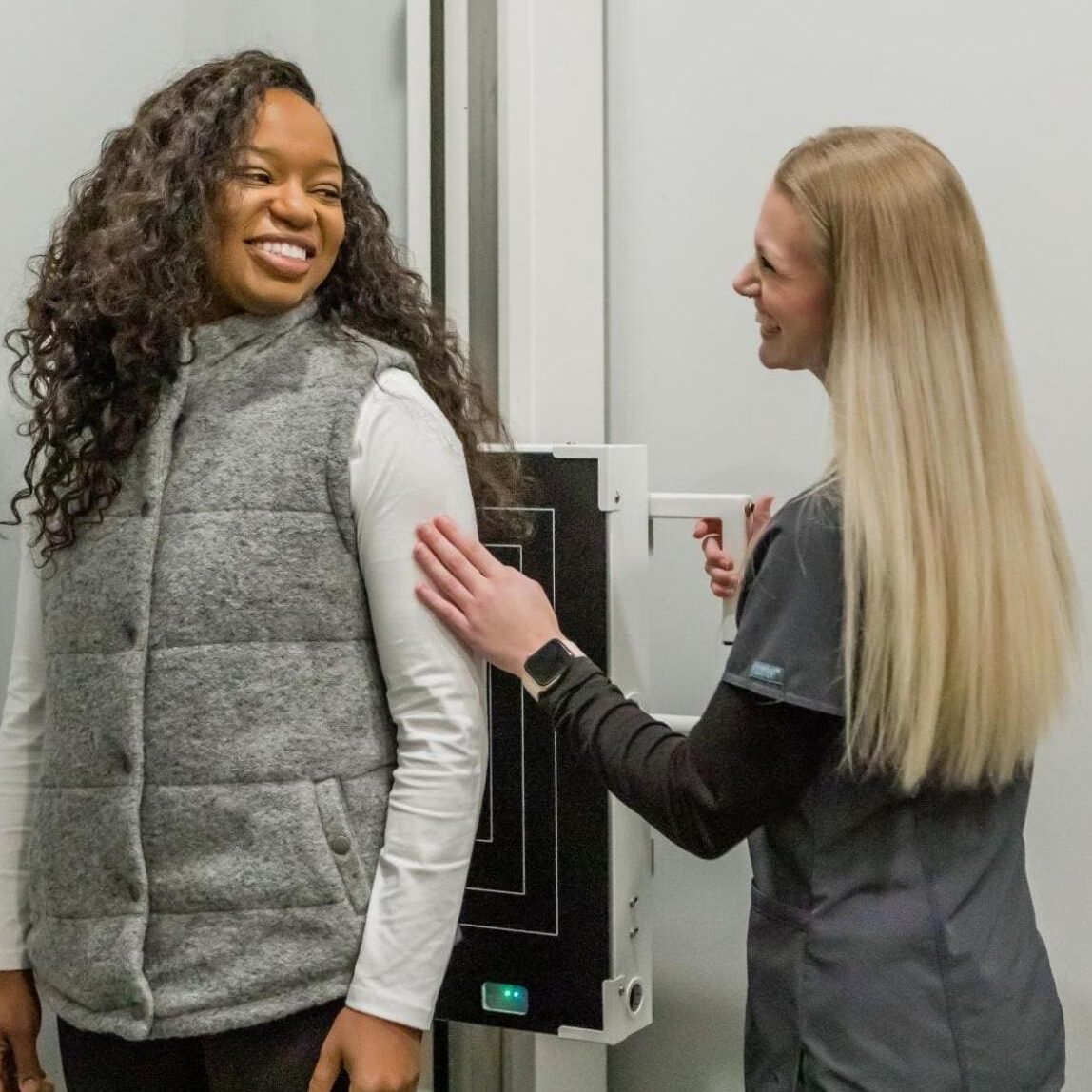 X-RAY ANALYSIS
To see is to know. To not see is to guess. We don't guess when it comes to your health. That's why we perform digital x-rays. This vital information, in combination with patient history, personal factors, and examination findings, is key to diagnosing each patient's condition and designing the proper care plan.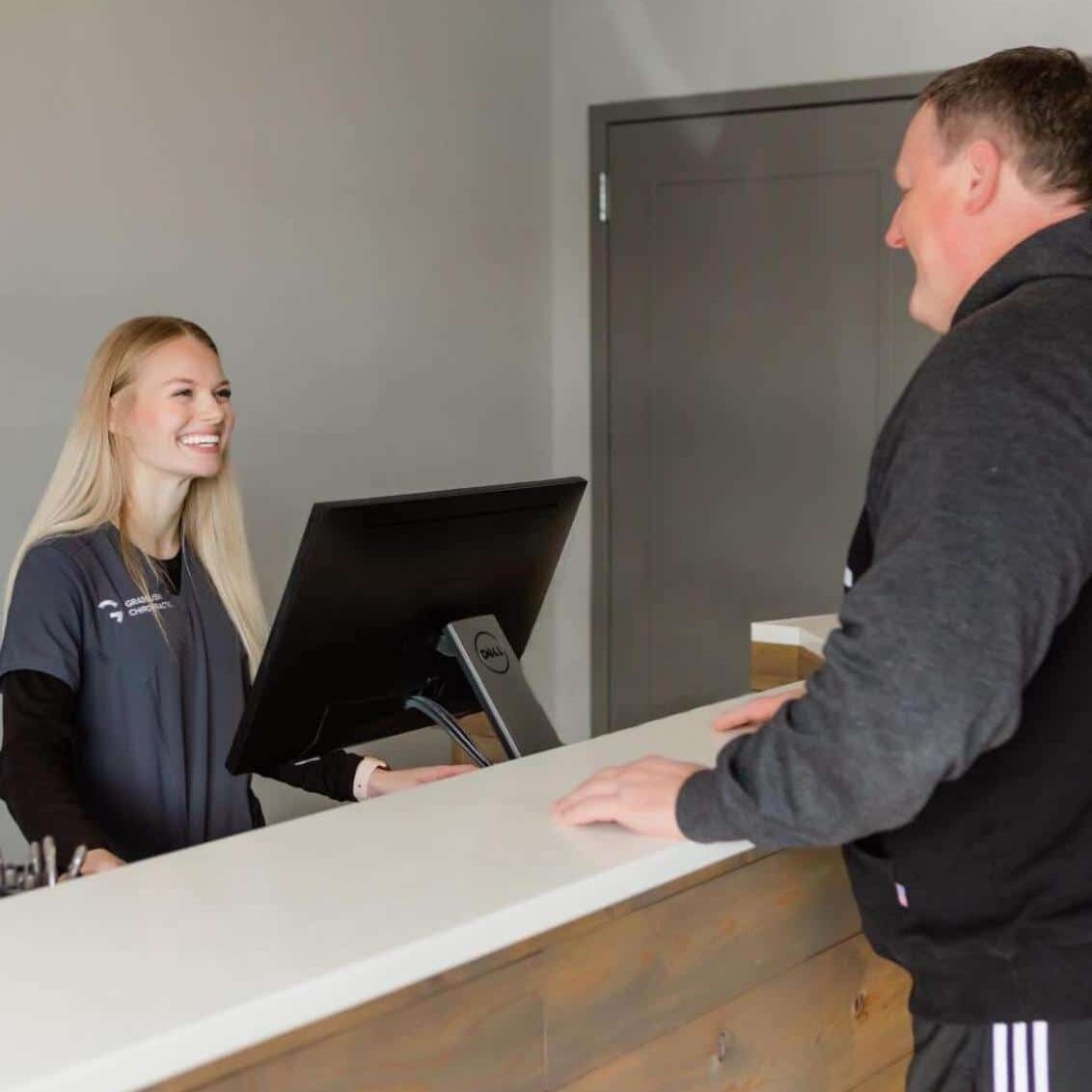 COMMUNITY REFERRALS
We partner with many other community providers to ensure you receive all the care you need to heal. If you would like a recommendation for a massage therapist, physical therapist, doula, pelvic floor specialist, acupuncturist, personal injury attorney, etc., please let one of our team members know! 200+ 5 Star Google Reviews
"I am so happy to write a review for Dr. Grabouski and his staff, McKenna and Jordan. The office is space is clean and I am always greeted with a smile and by name. I look forward to going. The really make me feel special - like they want to know me and want to help me. The chiropractic work from Dr. Grabouski has been so helpful. I saw improvements as soon as my second visit. Dr. Grabouski is so kind and always happy to see me. I cannot say enough good things about this office and the work they have done for me. No wonder this office has so many wonderful 5-star reviews! Thank you for all you have done for me."
"I don't even know where to start! Dr. Grabouski and his staff are AMAZING. As soon as you walk in the door, you are greeted by Jordan and McKenna, who are professional and warm. They seem to know every patient by name and stay on top of everything even when the office is full.."
"Justin has a serious gift for adjusting people's bodies. He helped me through my recovery from an injury and aligned my low back to near-perfect after two short months. Not to mention he and his staff are so kind and accommodating — highly recommend!!"
Call (913) 851-5188 to schedule an appointment, or New Chiropractic Patients may complete the form below to schedule an appointment at a time that is convenient for you.
For SoftWave Therapy please call (913) 851-5188 to schedule your first appointment.